Safety Notice
DS Arms Inc. SAFETY NOTICE/WARNING and RECALL FOR

SA58 RIFLES (LOWER TRIGGER HOUSING)
---
This recall does not affect or apply to the STG58 Rifles.





DSA, Inc., has received a small number of reports from the field stating that some SA58 rifles may have a LOWER TRIGGER HOUSING (See below photo, Figure 1- LOWER TRIGGER HOUSING) that will exhibit faster than normal wear characteristics resulting in possible safety hazards to the shooter or bystanders.



The raw material for these LOWER TRIGGER HOUSINGS was manufactured by a well known forging company and supplier of similar parts to other firearm manufacturers. While this manufacturer provided certifications that We are firmly committed to the safety of our customers and the safety and durability of our SA58 rifles. Therefore, we will immediately inspect and retrofit those affected units that are not found to be within specifications. The retrofit involves the installation of a new LOWER TRIGGER HOUSING at no charge to the customer. Because of our proactive decision in this matter DSA, Inc., strongly recommends all customers with SA58 rifles purchased between the dates of July 1, 2008 to May 31, 2010 immediately return your SA58 rifle for a factory retrofit.



DO NOT LOAD OR FIRE YOUR SA58 RIFLE UNTIL INSPECTED AND

CERTIFIED SAFE BY OUR FACTORY

.

Furthermore, if you purchased from DSA, Inc., an aluminum LOWER TRIGGER HOUSING for the manufacture or assembly of your own FAL rifle between the dates of July 1, 2008 to May 31, 2010, you SHOULD NOT LOAD OR FIRE this rifle or firearm and IMMEDIATELY return the LOWER TRIGGER HOUSING for inspection and possible replacement at no charge to you.
Figure 1 (Lower Trigger Housing)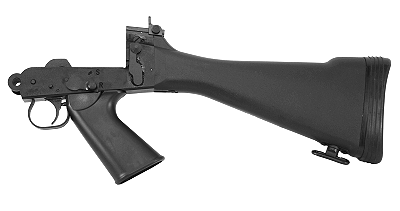 How to arrange to have your SA58 Rifle retrofitted or LOWER TRIGGER HOUSING replaced:
Step 1: Contact us & provide your name, address, telephone number and SA58 Rifle serial number (if applies).


Step 2: We are retrofitting SA58 rifles on a first-come, first-served basis. When we are ready to retrofit your rifle, we will send you a shipping label and package with instructions so you can return your rifle to us

FREE of Charge.




Step 3: We will inspect your lower trigger housing and replace it if yours is found to be out of specification. When we do,

we also will issue a $20 credit

as a "thank you" for your patience and cooperation. We will make every effort to return your rifle within two weeks of receipt.

Thank you

DS Arms Inc.
Safety Notice/Warning & Recall Contact information
To sign up for the FREE safety retrofit:

Click Here

to sign up immediately using the online form.

You may also sign up by using any of these alternative methods:

Email:

[email protected]

Fax:

(847) 277-7259

Phone:

Please call (847) 277-7258. Option 1

(available Monday - Friday, 9:00 a.m. to 5:00 p.m. CST)